May is coming, and spring is already around us. In this sunny and warm time, many people are used to going out for workouts or parties with friends, or the other outdoor activities. But due to the disease outbreak, we're recommended to stay at home and had better not go out unless you have something emergency to deal with. 
So, are you going nuts for a long time of staying at home without any entertainment? 
As a professional brand of outdoor sports, we hope our fans and friends could stay not only healthy by regular physical exercises but also keep positive and be rich in mind. 
To do this, today, we'll make a list of Ten Top Sports Movies to paint your life more colorful and cheer up your mood. Don't forget to motivate your brain and body; let's get it! All of the movie rates are original from www.imdb.com, where you could find more movies you like.

"Dangal" is a biographical film directed by Nitesh Tiwari, starring Amir Khan. The film is based on the true story of Indian wrestler Mahavira Singh Perga. The movie is telling the inspirational story of Singh, who trained two daughters to become women wrestling champion and overcame the Indian tradition.
Mahavira Singh Perga (Amir Khan) was a national wrestling champion in India. It was forced to give up wrestling because of struggled life. He hoped that his son could help him achieve his dream-to win a world-class gold medal. However, he and his wife gave birth to four daughters, which made him think his dream broken. 
Singh accidentally discovered the amazing talents of his daughter. Seeing the hope of the champion, he decided not to give up his daughter's skills and wanted to change their lives. After consideration, Singh decided to train two daughters to become professional wrestlers within one year. Two girls had to change their skirts and cut long hair, which is difficult for young girls.  
After a long time of hard work, two girls won many championships, inspiring thousands of girls to chase their dreams.
"Warrior" is directed by Gavin O'Connor and was released in the United States on September 9, 2011. The film revolves around boxing, telling a story between two brothers. 
They parted ways because of their broken family. Their careers and life experiences are entirely different, but they have also suffered from countless hardships and pains of life. 
Fate made them meet again in the MMA arena, and they fought for friends, faith, family, responsibility, and for themselves. With sweat and tears, the two people also gradually relieved and hugged each other once again.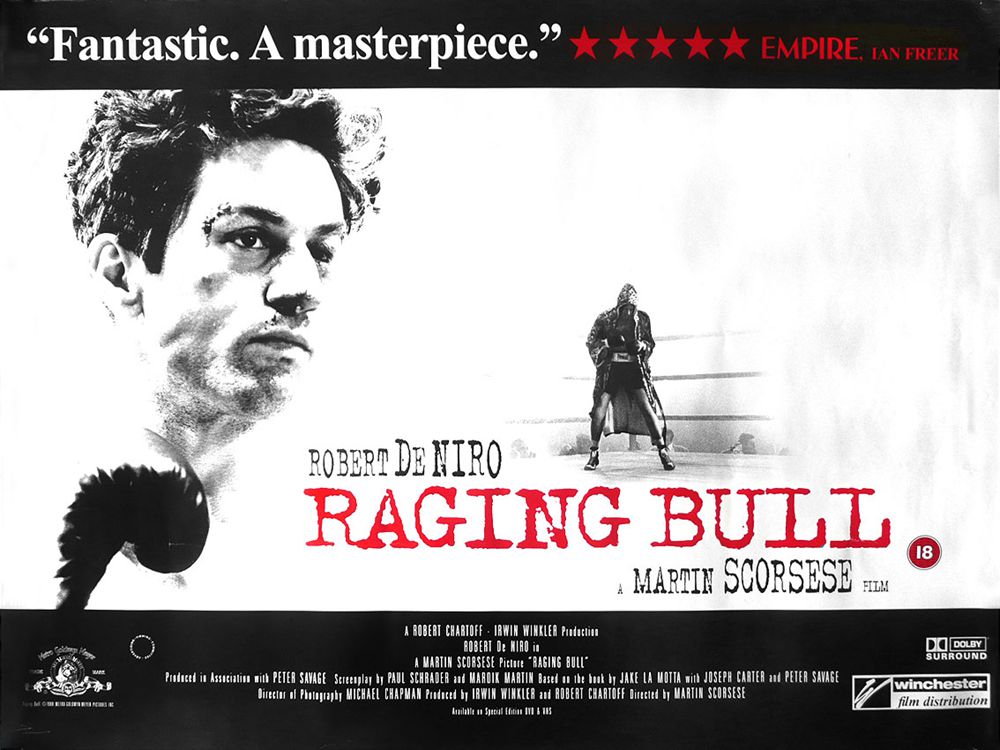 The film is based on the real experience of former world middleweight champion Jake LaMotta. Because of his agility and quick punches, Jake is called the Raging Bull by the boxing world. His strength in the boxing world is unquestionable. 
However, tough pride and stubbornness made him reluctant to bow his head to the Mafia, so he has never been able to get a ticket to the boxing challenge. During an unexpected trip, he met a beautiful young girl Vickie and fell in love with her. Love is sweet, but the constant setbacks and disasters in his career make Jake miserable. Helpless, he bowed his head, agreed to the Mafia's arrangement, and deliberately lost a game. 
This compromise made him finally realize his dream of being a boxing champion, and also ushered in the peak of career and love. After the coronation, Jake not only did not experience the expected excitement but saw through all the dark scenes in the boxing world and decided to quit.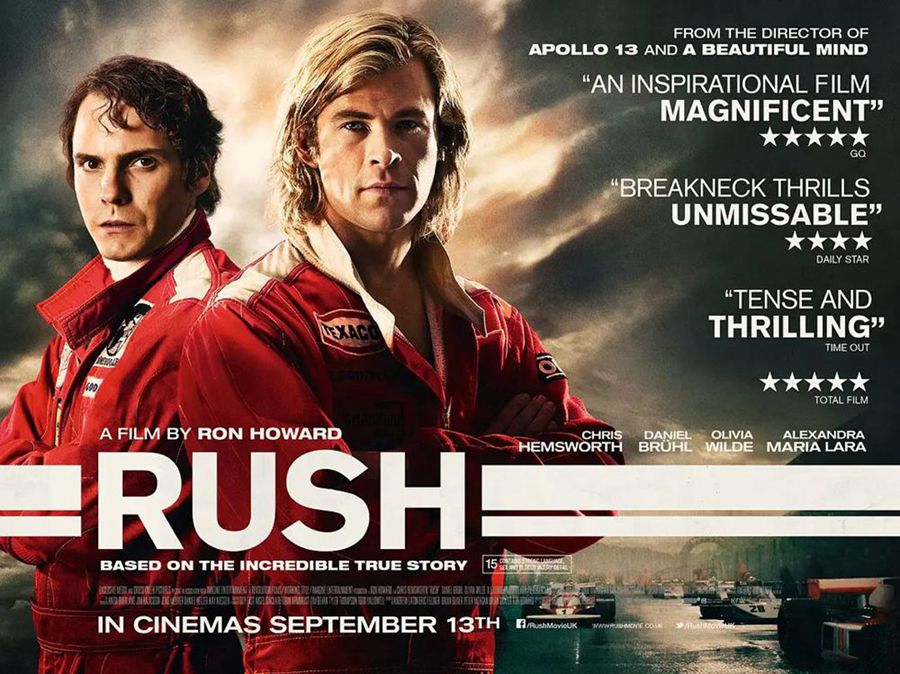 Adapted from real people and events, "Rush" tells the story of Austrian racer Niki Lauda and British athlete James Hunt competing with each other in the 1970s.
All along, Niki and James are tit-for-tat rivals. Niki is serious and very respectful of the career of racing. James likes to take risks and takes racing as entertainment. Although the two have very different personalities, the competition between them has never stopped.
To change his immature personality, James married Suzy, a supermodel he met by chance. Niki also found his lifelong love and joined the Ferrari team. At this time, James joined the McLaren team, A pair of enemies once again stood on the battlefield of life. 
In one race, when it rained heavily, Niki was seriously injured in a car accident, and James won the championship. However, Niki did not give up because of this. After a short period of recovery, despite being stopped by everyone, he still returned to the field resolutely.
Ford v Ferrari (2019) 8.1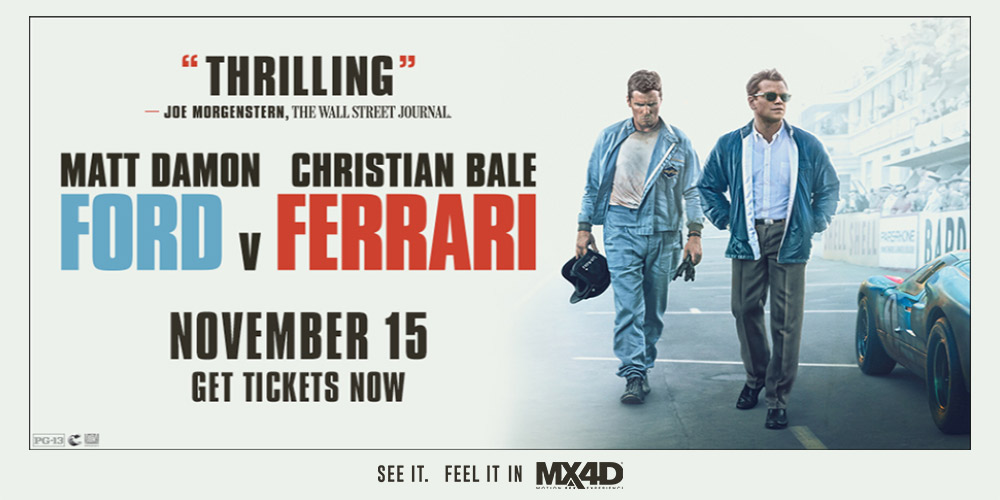 As Enzo Ferrari's fast Rosso-Corsa racing cars dominate the mid-1960s motorsport world, the American car designer, Carroll Shelby, is forced to retire after winning the demanding 1959 '24 Hours of Le Mans' endurance race. But, before long, an unexpected proposition by the Vice President of Henry Ford's motor company, Lee Iacocca, will offer an opportunity to beat the Italians at their own game. 
Now, under those pressing circumstances, the British sports car driver and racing engineer, Ken Miles, reluctantly agrees to lend a hand and improve the firm's image, as Ford's race team has less than ninety days to rewrite history. As a result, the non-conformist duo comes up with the mighty Ford GT40 Mk I high-performance racing car. Can Shelby and Miles break Ferrari's streak? (Written by Nick Riganas, original from www.imdb.com)
Ford v Ferrari is a racing movie, based on a true story, which not only has a tense and exciting scene but also has a very delicate character portrayal. If you are curious about the ending, why don't you have a look?
Million Dollar Baby (2004) 8.1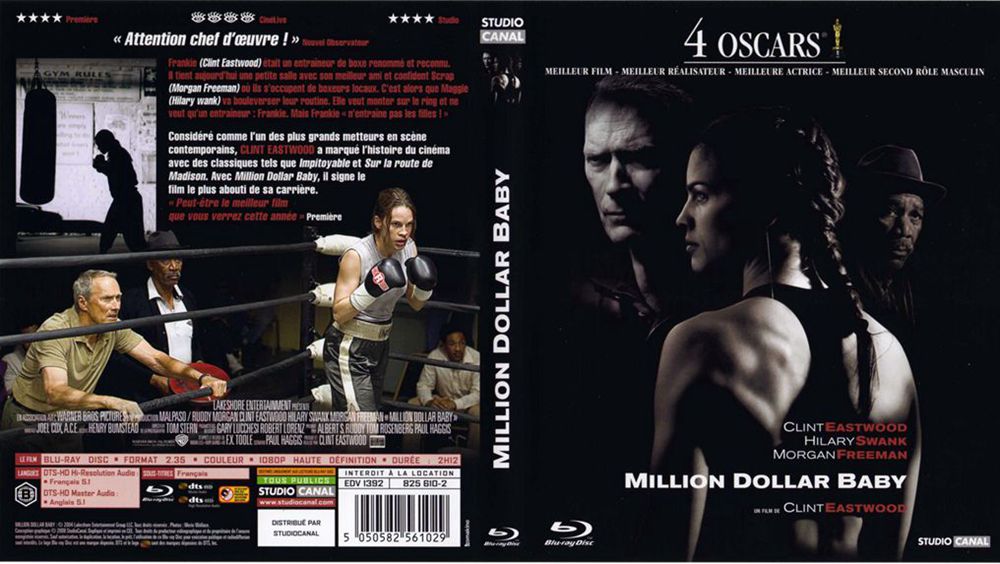 This is a complicated movie, pure and cold, profound and moving. The first half is a traditional sports inspirational film that makes people passionate and can't help, but the second half turns sharply, pulling the film out of the clichés and bringing it to a new level.
The elderly Frankie is a famous boxing coach, and his apprentice has a brilliant record in the boxing ring. But because he was too involved in the boxing business and ignored his family's feelings, Frankie's relationship with his daughter was frozen for a long time, and he also fell into long-term self-closure and depression. 
One day, a woman Maggie with a keen interest in boxing, entered the training hall, and asked Frankie to be a disciple. Perseverance determined to soften Frankie, he finally decided to train Maggie into an excellent female boxer. Despite the steep road, the two got along well in training and competition, which made Frankie feel affectionately comforted, and Maggie also boarded the boxing ring. Courage and dreams let them let go of the pain of the past, and they had a new power in their hearts.
The World's Fastest Indian (2005) 7.8
The film is adapted from the life of world-famous motorcycle driver Burt Munro, and it truly and vividly reproduces the ups and downs of a generation of legendary drivers. 
The story began in 1899, Meng Ruo was born into this world, from a young age, he was even sickly issued a "death notice" by the doctor, but fortunately, Munro is still going grown-up.
In 1915, Munro had his first motorcycle, and he started racing with the wind. Until the age of 72, Munro still did not give up his dream. 
He modified an Indian-branded investigation motorcycle that he had purchased for 20 years and rode from New Zealand to the United States. With the help of friends, Murno finally set a new world record. No matter how old you are, you could chase your dream anytime.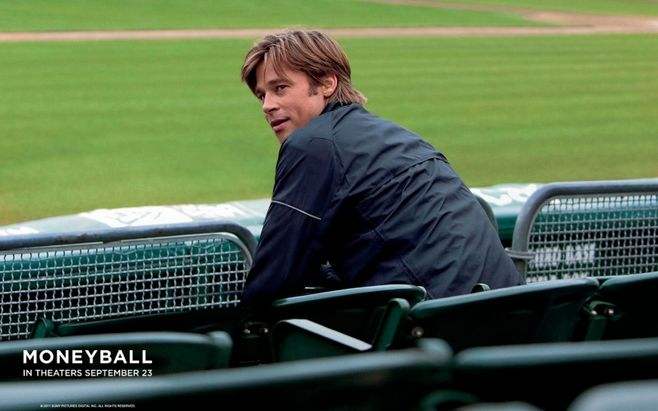 The film is adapted from "Moneyball: The Art of Winning an Unfair Game" by Michael Lewis.
In the Major League Baseball MLB, the Oakland Athletics team, to which Billy plays, lost to the wealthy New York Yankees, which hurt him. To make matters worse, the three leading players have been stolen by massive money, and the prospects are slim. 
At the management meeting, everyone was confused, and only he secretly determined to transform the team. By chance, he met Peter, a master of economics from Yale University, and the two concepts coincided with the team's operation. With intuition and experience, he seemed to have found the key to cracking the Jinyuan baseball. He hired Peter as his advisor to study how to build the team with the highest winning percentage. 
Using mathematical modeling, they gradually began to tap the potential stars of the base rate. They attracted them through soft grinding and hard bubbles. They don't care about the high-level cynicism, just concentrate on finding the source of confidence and strength for the team, and finally, the new season begins.
Moneyball is a magical movie. Although you're not so familiar with baseball, you'll be attracted by the storyline and colorful characters.
The Blind Side (2009) 7.6
Based on the true story of Leigh Anne Tuohy and Sean Tuohy who take in a homeless teenage African-American, Michael Oher. 
Michael has no idea who his father is and his mother is a drug addict. Michael has had little formal education and few skills to help him learn. Leigh Anne soon takes charge however, as is her nature, ensuring that the young man has every opportunity to succeed. 
When he expresses an interest in football, she goes all out to help him, including giving the coach a few ideas on how best to use Michael's skills. They not only provide him with a loving home, but hire a tutor to help him improve his grades to the point where he would qualify for an NCAA Division I athletic scholarship. Michael Oher was the first-round pick of the Baltimore Ravens in the 2009 NFL draft.


The movie gets the highest rate but is the last one that we recommend, just because it's not a typical sports movie. However, the protagonist Forrest Gump has a legendary experience of the athlete. He told us the importance of keeping going and being kind throughout his continuous hard work.
Forrest Gump is a simple man with a low I.Q. but good intentions. He is running through childhood with his best and only friend Jenny. His 'mama' teaches him the ways of life and leaves him to choose his destiny. 
Forrest joins the army for service in Vietnam, finding new friends called Dan and Bubba, he wins medals, creates a famous shrimp fishing fleet, inspires people to jog, starts a ping-pong craze, creates the smiley, writes bumper stickers and songs, donates to people and meets the president several times. However, this is all irrelevant to Forrest, who can only think of his childhood sweetheart Jenny Curran, who has messed up her life. (Written by aliw135, original from www.imdb.com.)
From the ten movies above, is there any movie you're interested in? Of course, there are still many other sports movies to choose from. For example, if you are a lover of wrestling or boxing, "The Wrestler" (2008) and "Cinderella Man" (2005) are perfect choices. And if you're fond of skating, "I, Tonya" (2017) is good, and so on.
Sports movies are charming, not only because of the intense sense and beautiful scene but also because sports themselves are rich in charisma. A successful sports player requires fierce determination and a strong body that needs excellent work. 
Sports always inspire people for further progress. And all kinds of games would consume a lot of energy of our bodies, so we must remember to drink enough water after a long time of or intense exercises to avoid "power off". In our daily life, regular physical exercises and keep hydrated could us develop a good body state. As what we can see in the movies, athletes will lose plenty of water during matches, to balance body function and cheer themselves up, it's a must to replenish water now and then for them. 
But the truth is that we ordinary people also need to hydrate regularly. Don't forget to bring your water bottle when you're going to do some physical training. If the training lasts long, it is recommended to take a container with a big capacity, such as 91oz or even 1 gallon. But if you're going to do some gentle sports, like yoga or slow walk, small bottles, such as 44oz or 74oz, are good. Anyway, move your body and keep hydrated! Let's paint our lives with sweat and touching tears!