Description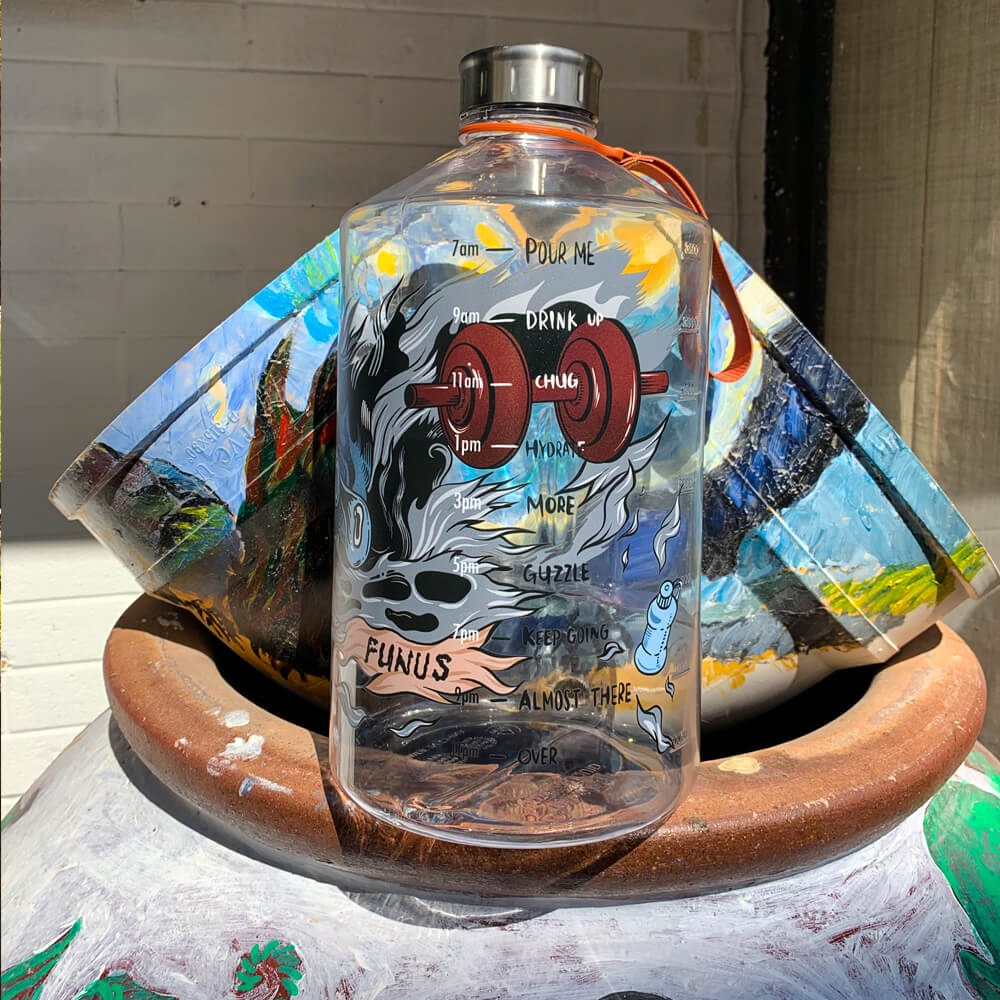 Why not choose a big capacity 1 gallon water bottle to keep you hydrated every day?
You can't imagine how wonderful you don't need to get water back and forth simply with one big water bottle!
You could found yourself drinking much more water with this water jug than any other water bottle.
We should be drinking more water every day.
For many, it's a challenge to keep up with this near-constant need for water.
FUNUS 1 Gallon Water Jug – Painting
– Stronger & Durable 
100% BPA free, non toxic and odorless food grade plastic material.
– Motivational Time Marker
Encourage you to keep drinking and hydrated all day.
– 100% Leak Proof Lid
Silicone seal inside the lid, More safer.
– Easy to Use
High quality nylon strap, durable enough to carry on the go.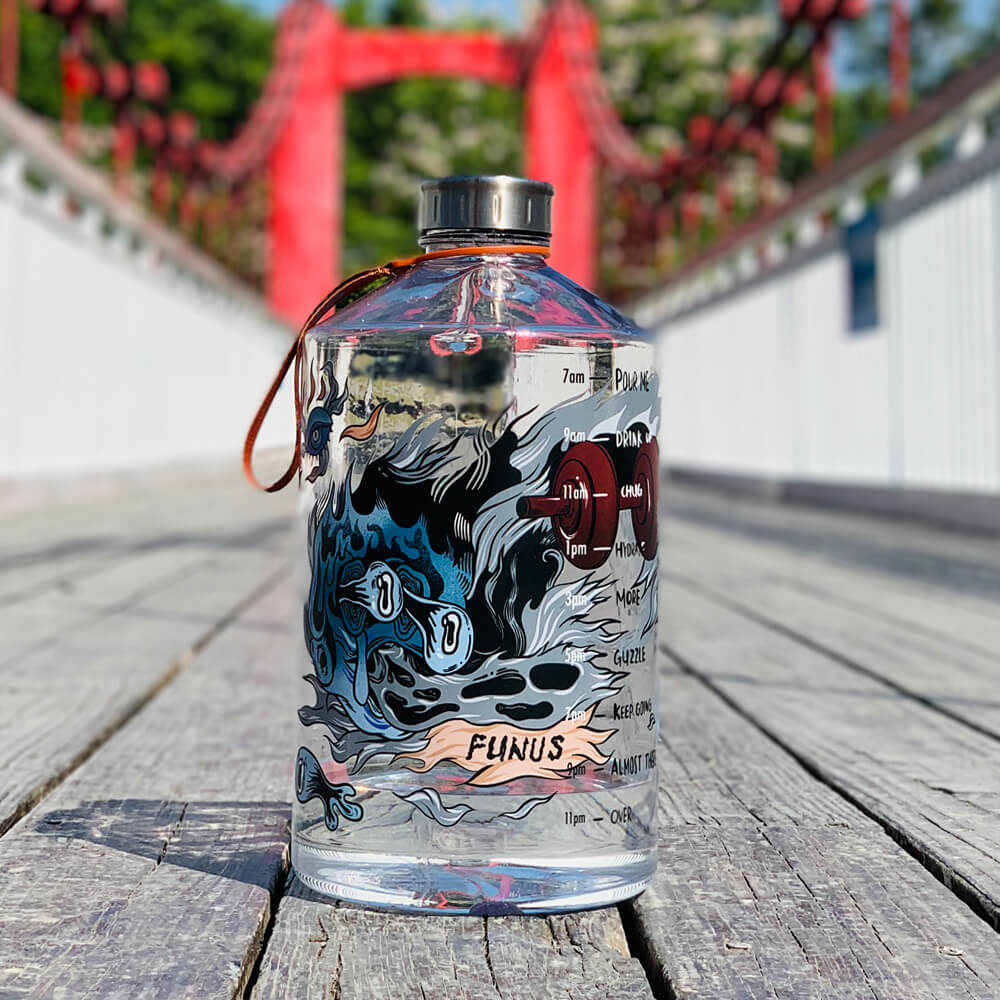 – Tips for you
Not Keeping Water Cold.
Wash it before first use.
Fill with liquids below 50℃.
Not dishwasher safe.
Don't leave in car on a hot day or drop it from high place.