The POPICHIC water bottle is designed for fitness and outdoor activities. Perfect water bottle for the gym ,office, drive, home, whatever.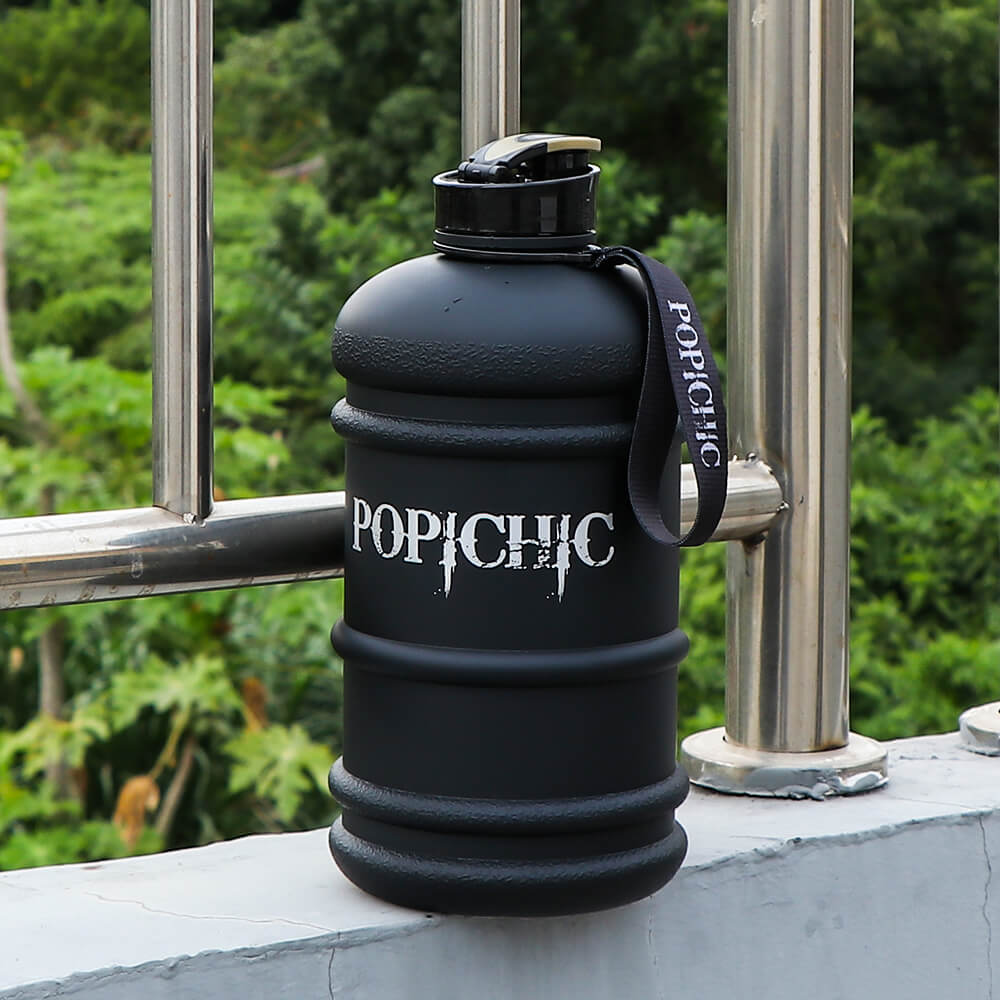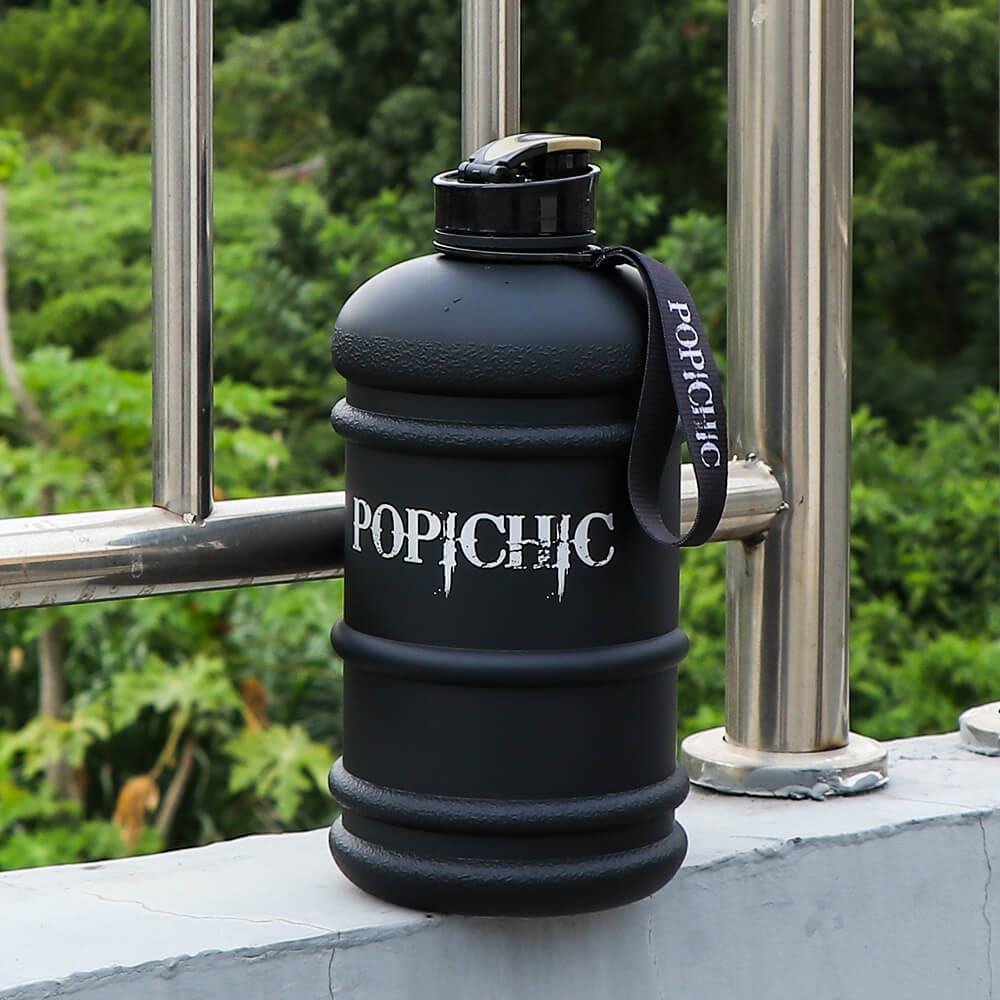 The bottles are made of materials imported from Eastman, USA. FDA food certification.
The cap part is designed to be leak proof, you can rotate it without leaking, It makes you feel excellent when you go out for sports, it is a good helper when you go out for sports.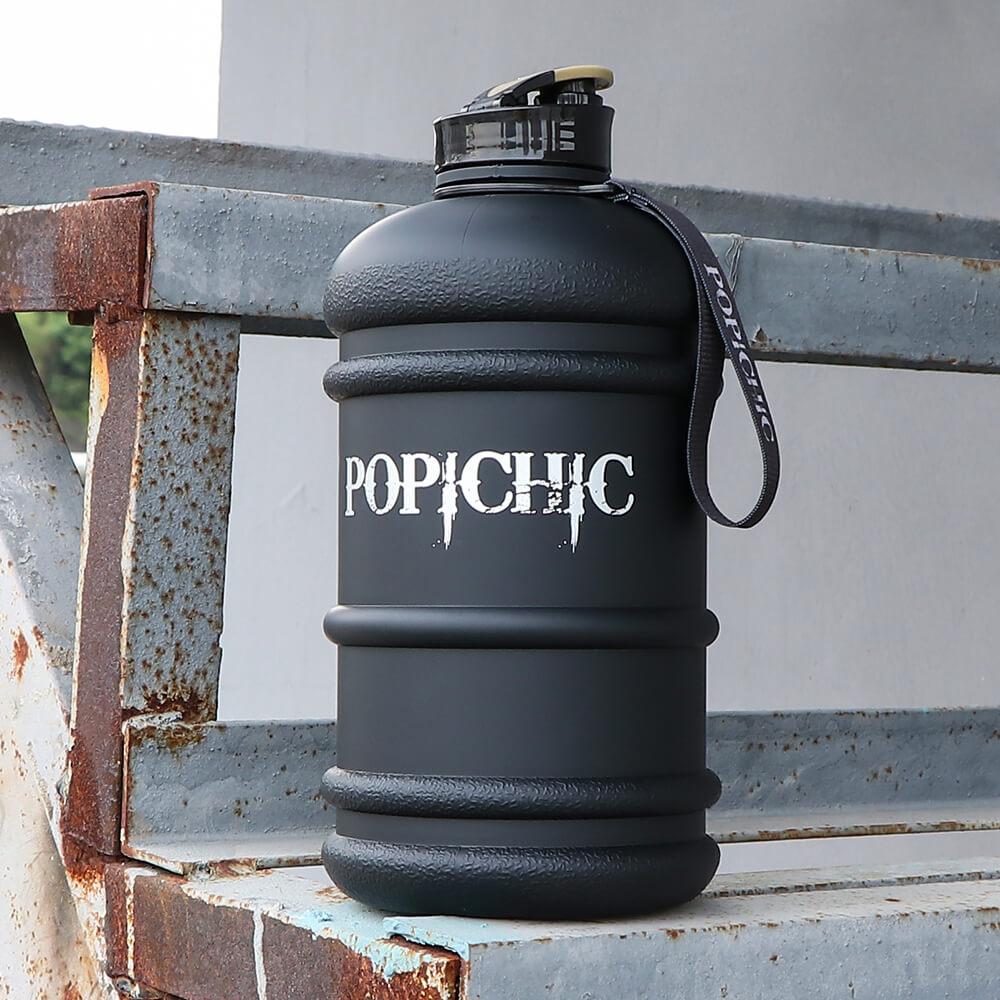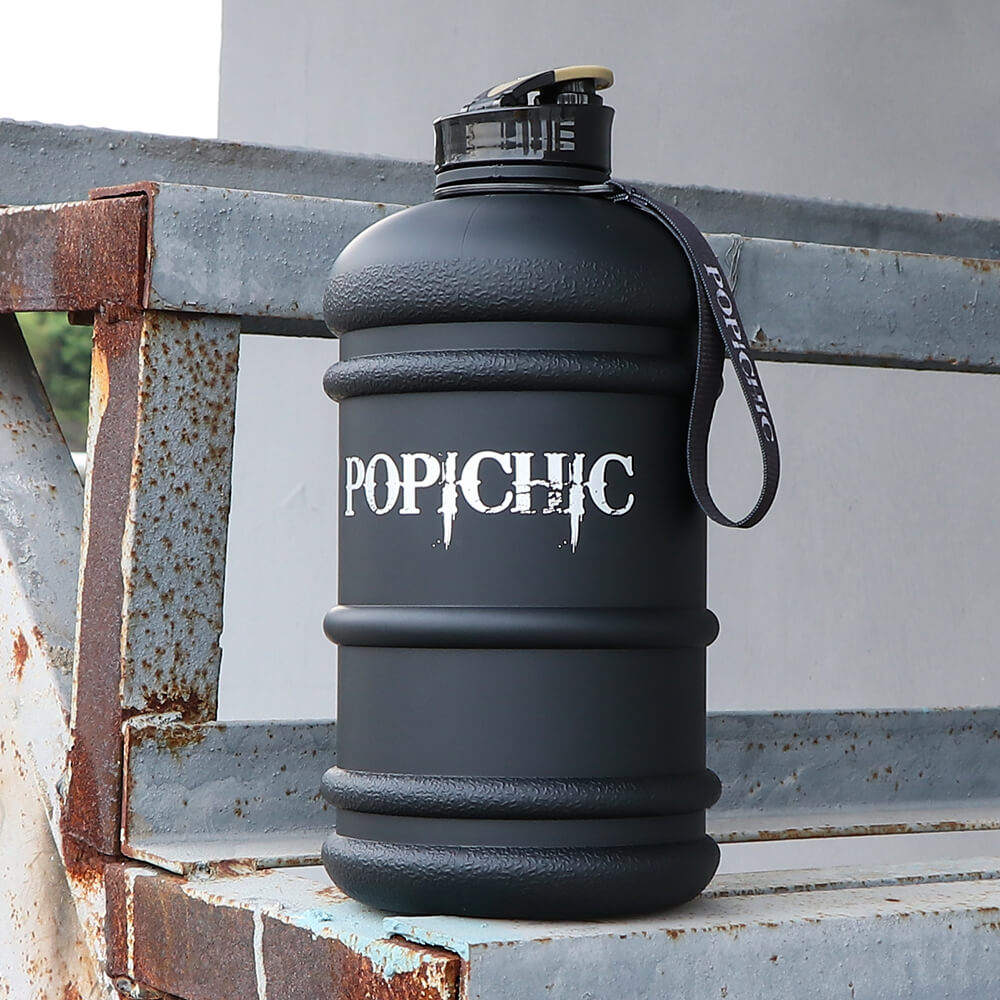 As you can see, There are two caps for you to choose different drinking ways. You can choose the way you like to drink water , Large mouth design is perfect for gym people. If you are not getting your water in and need a way to make effortlessly sure ,this is your water jug.
It is healthy if you put some ice or fruits like lemons, oranges, etc, in the water bottle in the daily life.
You can also Make your daily drinking water healthier. The design of the bottle is very strong and durable, it won't leave scratches easily, There is a handle on the side of the bottle, very suitable for fitness people. You can fix it in two ways. The other method is the webbing on the bottle. The bottom of the bottle is non-slip, you don't have to worry about it being unstable. The overall design of POPICHIC 2.2L water bottle is simple and stylish, there are also various colors to choose from. So it is not only a bottle to keep you healthy, but also a fashion water bottle. It can be used in a variety of situations, such as fitness, outdoor activities, offices, etc. It is a high Level of appearance and practical bottle that meets the pursuit of high quality. If you want to buy a sports bottle, FUNUS 2.2L water bottle can definitely be your first choice.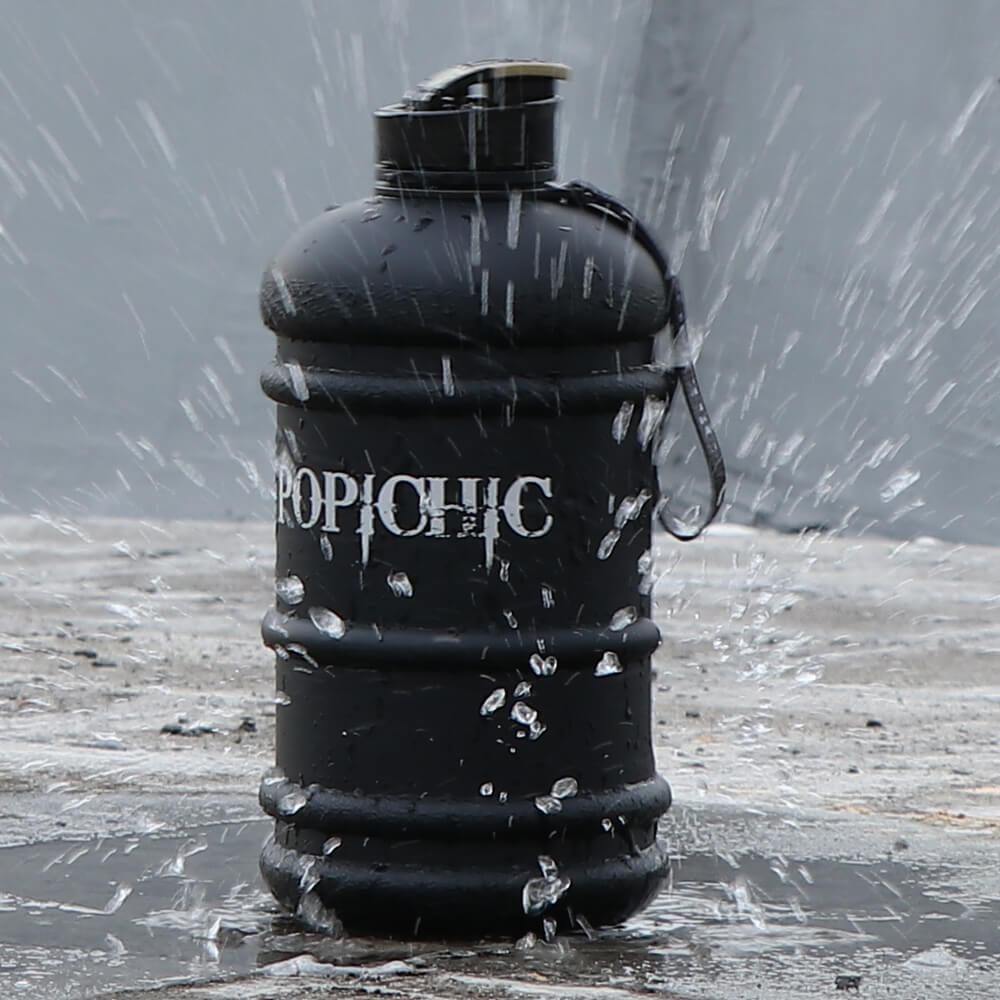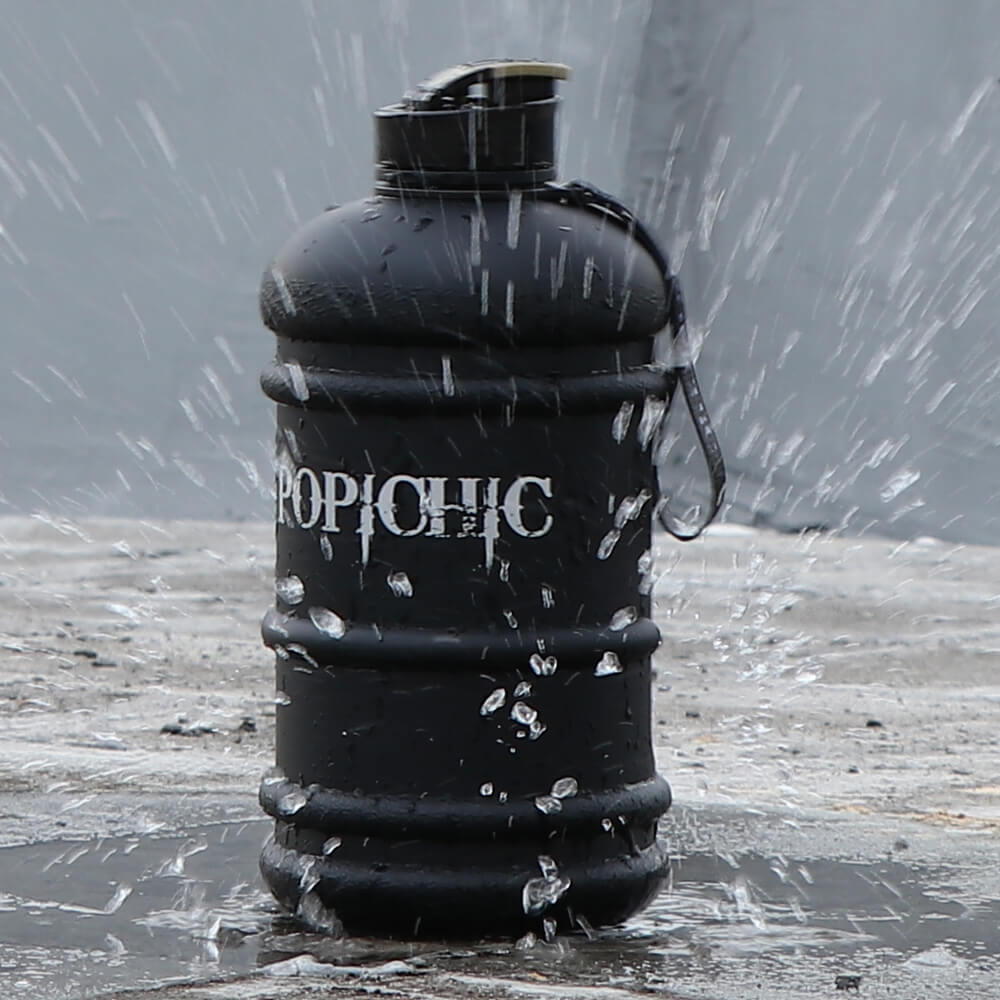 [Tips for you ]:   Since the sports bottle is 2.2 L/73oz and contains more water, the lid is designed to be tighter. When using it, it is necessary to cover it with a little force, and the lid is tightly closed to prevent water leakage.
Don't leave in car on a hot day or drop it from high place.
Wash the water bottle before first use.
Make sure the silicone seal installed well to avoid leaks.