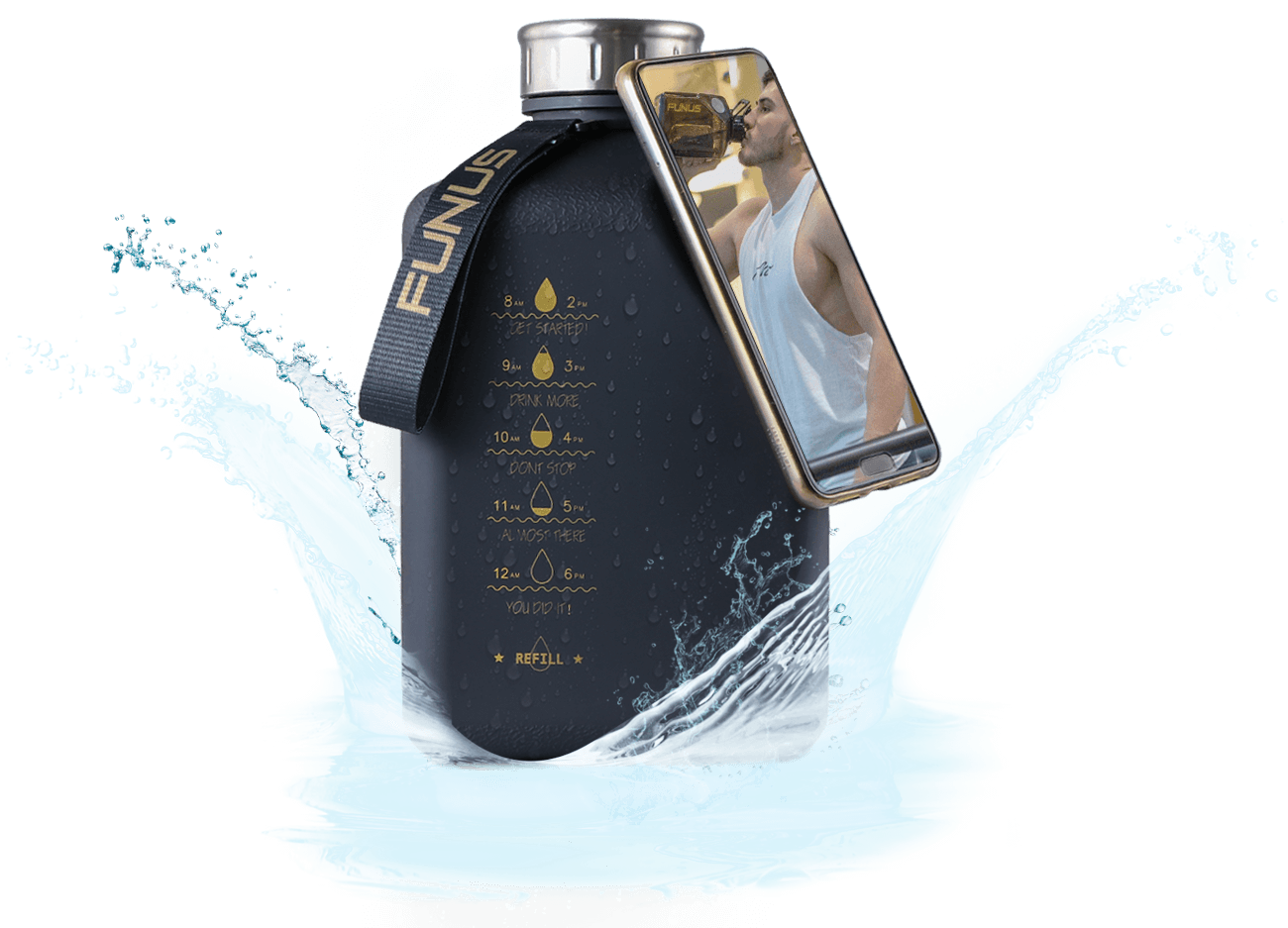 One-Step Flip Cap allows you to drink easily.
High-quality nylon strap, durable enough to carry on the go!
Water bottle with a unique illustration
The one gallon water bottle we designed is not only for water but also for a work of art, as an individual with his soul, with unique illustrations.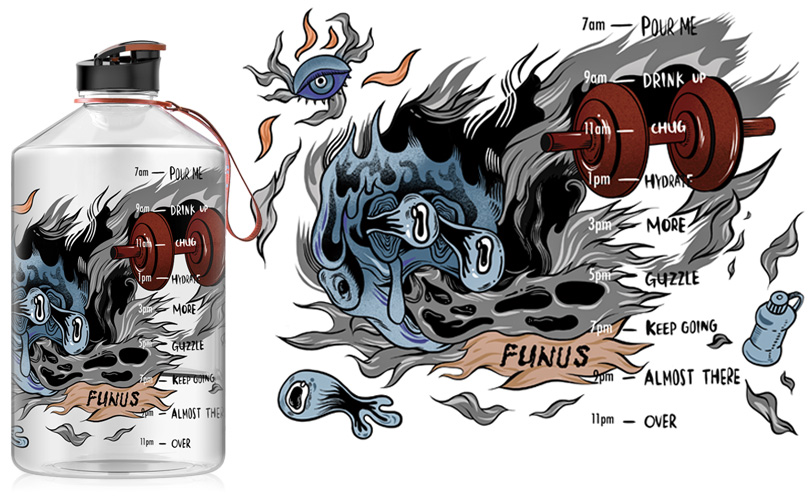 Old school-style tattoo graffiti
The design is inspired by old school-style tattoo graffiti. The skull symbolizes bravery and not afraid of anything. The skull is integrated into the picture with dumbbells that symbolize strength, expressing the persistence of sports.
Definitely the most durable Iive had yet. I drink 2-3 gallons a day of water..water is all I drink and I¡ve been that way for the last 17yrs. Iive had so many other jugs crack or lids break within a month or two. Iive had this, and used it every single day for the last 6mos and not one problem. Love it! And probably going to buy others