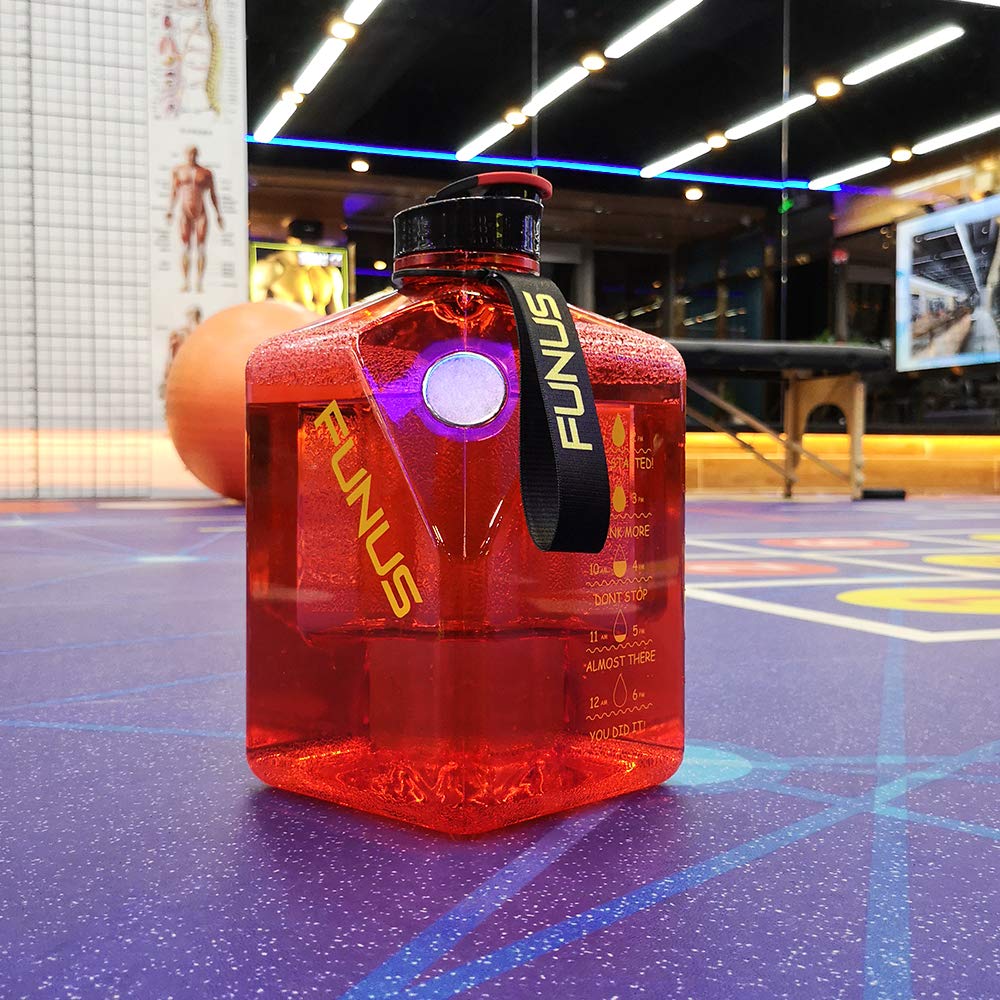 Foreword: Water is a necessity of the human body. It is necessary to drink a certain amount of water every day to maintain the health of the body.
The FUNUS team works daily to create products and a culture that makes the world a better place.We hope FUNUS BIG 2.7L WATER BOTTLE can become part of your life, make your life better, make you healthy, happy and energetic every day!
*MATERIAL
Materials imported from USA,Comply with FDA (U.S.) standard, 100% BPA FREE & NO CHEMICAL TASTE OR ODORS, ensuring pure taste;Food grade environmental friendly material, is our first consideration, Your health has always been our focus!
*DESIGN
1.The latest exclusive and novel design can connected to the phone, won't let you worry about exercising or going out without pocket mobile phone, no matter what you go hiking in spring, the gym honing in summer, camping in autumn, or stay at home watch TV with family in winter.
2.A variety of colors are available to bring color, style, innovation and fun to ordinary and boring life.
3.Wide Mouth Design while still accommodating ice cubes, and the Wide Mouth delivers full-on refreshment for any adventure.
4.2.7L time marked table, to remind you staying hydrated on time, let you fall in love with drinking water, let you vitality all day long.
5.Tough and impact resistant Leak proof also conform to Ergonomic Handle design, that can help you go further and further on the road to healthy drinking water!